Wave Therapeutics is a healthtech startup with a unique, patent-pending therapeutic technology that can help prevent pressure injuries. Our initial product is an active therapeutic wheelchair cushion that will change the market, and we are designing a fleet of products to reduce the risk of pressure injuries everywhere. We bring affordable next-generation therapeutic cushions to the world's mobility-impaired population. Our smart cushion products provide key metrics and generate analytics to better anticipate problems. We are committed to providing the highest quality therapeutic cushions to all in need including seniors, veterans, SCI & short-term patients. We build products efficiently to make our technology affordable to all.
Wave is an SBA Certified Economically Disadvantaged Women-Owned Small Business.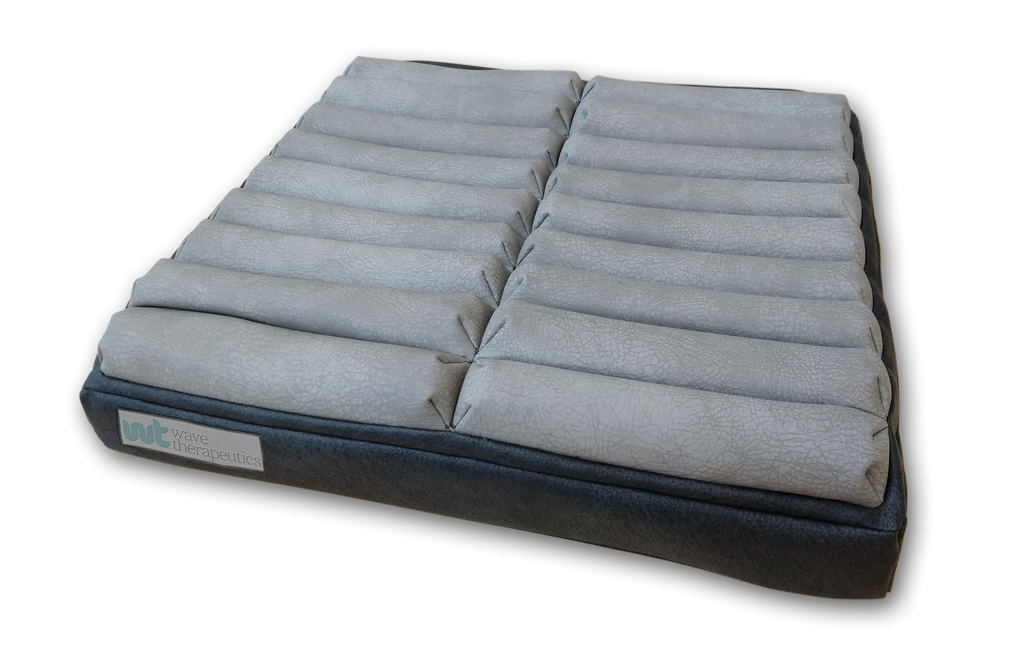 The first product to market will be the Wave Therapeutic Cushion. This device uniquely combines various safe, effective, and medically recognized treatments in a unique fashion and is designed to significantly reduce the risks of pressure injury, adverse clotting, leg pain, and cramping. At the core of each Wave device is a unique and innovative microprocessor-controlled peristaltic pump designed to safely and effectively eliminate pressure "hot spots", reperfuse tissues, and improve return blood flow to the heart and lungs. A future enhancement will include malfunction sensors and alarms to insure safe usage with at-risk populations, and a wireless staff alert system that can notify care providers of possible falls, medical emergencies, and suspected elopements. Future products will include a mattress topper that utilizes our same proprietary technologies; consumer products for long-haul drivers, frequent fliers, and office workers; and a military product for flight and transport crews.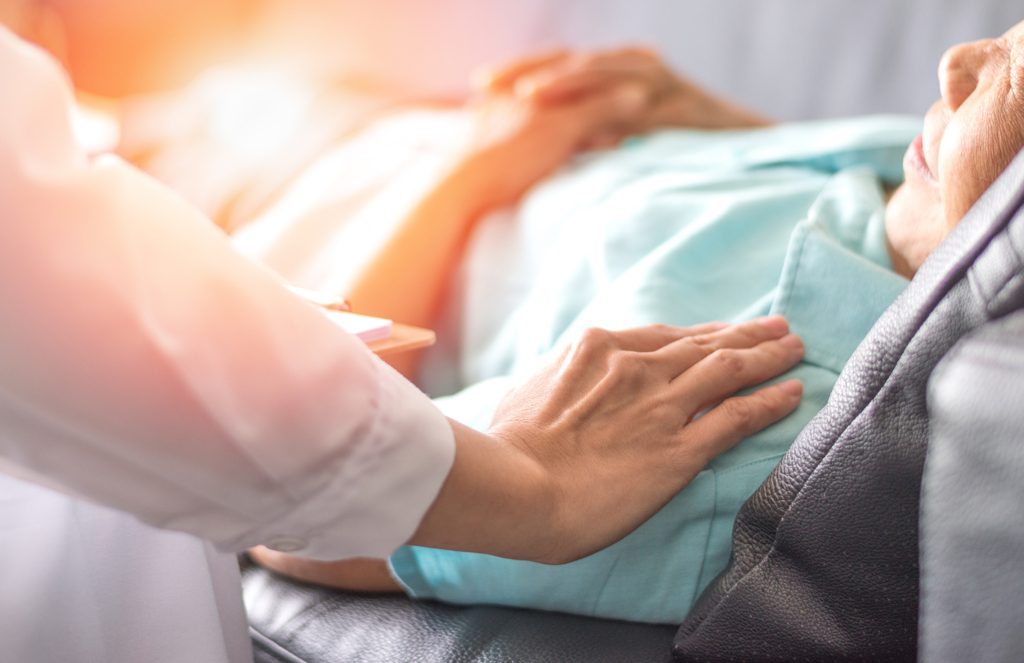 Our mission is to develop products of value to both patients and medical facilities by providing effective and affordable smart cushioning devices and actionable analytics tools to help prevent pressure injuries.
Our founder was inspired to develop the wave cushion after providing medical care to a military veteran who was near death from infected bed sores, but couldn't afford the treatment he had been prescribed. Wave is working to insure that future patients have access to the treatment and prevention tools needed to reduce the risk of pressure injury while providing substantial cost savings to medical facilities.
wave therapeutics is a Bussert Medical, Inc. company. Copyright 2021