ALL GOOD THINGS… |  Jessica Bussert  |  Founder & CEO Saturday, May 9th
Folks, it seems as if my adventures in Brooklyn will be coming to an end sooner than I had expected them to.  As many of you know I was hit by a car a couple of weeks ago.  I've been having a lot of continued pain in my right shoulder and a few other places and decided that two weeks was long enough to hope for it all to get better on its own.  The other day I visited a local orthopedic surgeon and was told that I most likely have a torn rotator cuff from the accident and that I needed to stop working in the ER until after a bunch of MRI's and a couple of months of physical therapy.  Basically the doc told me that every time I move a patient I'm increasing the chances that I'll need surgery.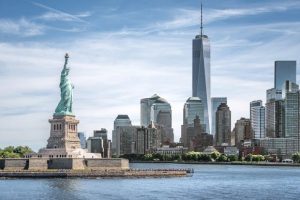 Well, ain't nobody got time for that!
I'll be self quarantining here in Brooklyn and then head back to Indiana sometime before the end of the month.  I was going to self-quarantine in my motor home but it's being worked on and not available quite yet.  Anyway, I've already paid the rent for May.  Might as well use it.
New York has been quite the adventure so far.  Like any good adventure, there has been drama, comedy, tragedy, and a few good scares.  I'm somewhat saddened to be leaving before the work is finished but I'm also kind of ready.  As I mentioned in my previous post I've become a little disillusioned by our nation's leadership (or lack thereof) and with all the misguided people who are burying their heads in the sand.  If you remember back in March of this year Trump was telling us that the World Health Organization's estimate of a 3.4% mortality rate was overblown and incorrect?  The US just surpassed a 6% mortality rate.  It's hard to keep risking my life in a nation filled with so many people who don't seem to give a damn about me or anyone else.  Oh well, I won't get any more political than that.
In closing, let me wish all of you continued health and happiness to you and your loved ones.  Wash your hands, wear your masks, and keep up the social distancing!
Much love,
Jessica